About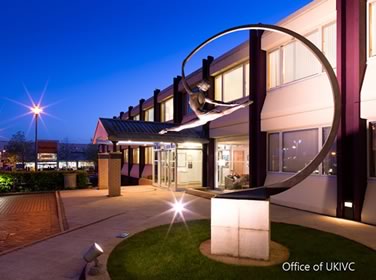 The UK Immigration & Visa Consultancy, UKIVC, is an independent organisation not affiliated to any government department, offering no-nonsense, dedicated and impartial counsel on all aspects of visa and Immigration to the United Kingdom. Our office, sited in Hertfordshire, is a stone's throw from Elstree & Borehamwood Station on the Bedford – Brighton Thameslink Line and perfectly located for consultations in relaxed, private surroundings. We are regulated by the OISC (Office of the Immigration Services Commissioner) to the highest level, (Level 3) and are permitted to assist on all matters of immigration including asylum, appeals and representation at tribunal.
Clients are welcome to visit us in person for informal consultations to discuss any issue relating to immigration, entry clearance, leave to remain, settlement or asylum. We also offer telephone and Skype conference calls. Our advisers are experienced and will do their utmost to assist you to the best of their ability. We pride ourselves on offering a client service second to none whereby everyone is treated equally and with respect regardless of their background and circumstance;
From application to decision. With dedication.
The land flourished because it was fed from so many sources - because it was nourished by so many cultures and traditions and peoples.
Lyndon B. Johnson
Our Team
Daniel

Founder

Daniel is Regulated by the Office of the Immigration Services Commissioner and qualified to provide advice and services on all aspects of immigration within the Immigration Rules. He has a particular interest in British Citizenship, Spouse Visas, Unmarried Partner and Fiancé visas as well as applications involving EU law and especially "durable partners" and the "Surrinder Singh" route. Together with his team of advisers he provides a professional, personal service from application to decision.

Ekaterina

Co-Founder & Client Relations Manager

An instrumental part of UKIVC. Without her, UKIVC would probably not have been created. Katya trained as a psychologist and with her linguistic skills (fluent in English, Russian, Georgian, and German), she is an invaluable asset to the organisation. She has exceptional business talents and a unique eye for detail.

Maria

Adviser

Maria is Regulated by the OISC to Level 1 and is qualified to make applications and give advice within the Immigration Rules for Entry Clearance, Leave to Enter or Leave to Remain for visitors, students, spouses, PBS (Points Based System), Nationality and Citizenship and EU and EEA immigration, to name but a few. She is approachable, friendly and will do her maximum to assist clients with their applications.

Sophia

Senior Adviser

Sophia is a practicing solicitor with over 10 years experience of providing advice on immigration and asylum matters. She is regulated at level 2 (senior caseworker) status by the Solicitors Regulation Authority. Sophia has considerable experience of representing clients at the First Tier Tribunal and advocacy at the Upper Tribunal on points of law. At a time when Immigration law is becoming increasingly complex, Sophia can assist clients in every step of their case giving clear and accurate advice.